Data is knowledge, and knowledge is power: especially in logistics.
Without fast and accurate data sharing, it's nearly impossible to keep a transportation company moving forward. Large networks of trading partners can potentially mean thousands of orders, status reports, and invoices every month.
EDI communication is the only feasible method of getting this communication through on time- but despite being more accurate and secure than manual or physical communication (such as fax, letter, or even email), EDI communication is not 100% error-free.
Sifting through the mountains of digital paperwork is daunting, but necessary when there is money on the line.
To counteract the risk of discrepancies between orders and invoices, CINTAP has developed a specific integration platform module for our transportation partners.
CINTAP's Transportation Module
As an Integration Platform as a Service (iPaaS), CINTAP regularly monitors and organizes data from multiple sources onto a single platform (for both clients and their trading partners).
Our transportation partners need a little more than that, and we've delivered.
The most vital EDI codes our partners use are Motor Carrier Load Tender (EDI 204), Motor Carrier Freight Details and Invoice (EDI 210), and Transportation Carrier Shipment Status Message (EDI 214). Best case scenario, all transactions are smooth sailing with orders and invoices match perfectly.
However, since discrepancies and errors are bound to happen, there needed to be a way to crawl through rejected transactions quickly and efficiently. Keeping that in mind, CINTAP has built custom platform tools to gain complete visibility for each transaction type:
History Reports
Transaction Trail
Compare Feature
1. History Reports
Every time a transaction is made, CINTAP automatically records every detail. This includes inbound and outbound logs, as well as analyzed reports translated into interactive charts and graphs.
By logging this transaction history, CINTAP makes it possible for our integration partners to easily search through their accounts, view B.I. insights, and have a clear perspective on transaction success and error rates. 
2. Transaction Trail
CINTAP's unique Transaction Trail tool follows the progression of a trading relationship from order to invoice. This protects our integration partners from paying out invoices without orders, for example.
Once flagged by CINTAP, these orders or invoices are moved into a separate folder (Bucket) for your team to approve or reject manually; with help from the complete Transaction Trail and detailed history.
3. Compare Feature
The Compare Feature is another tool developed by CINTAP that works in tandem with the rest of the Transportation Module.
If an order and an invoice aren't a match, the Compare Feature puts the transactions side-by-side for at-a-glance comparisons. Tolerance parameters and limitations are set by your team, and CINTAP automates the rejection or acceptance process for orders and invoices.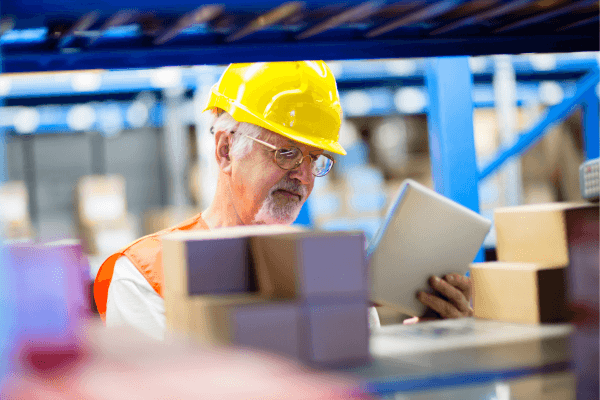 Visibility = Success
Together, these 3 features of CINTAP's Transportation module add up to complete visibility across your entire operation on a single dashboard.
We've developed these tools after observing the gaps in our clients' business operations. When we saw the need was there, our team of integration experts and engineers began designing software that would save our clients a significant amount of time and money.
Our dashboard is unique to CINTAP: and unique to each client! By highlighting which data you want analyzed and displayed, you can take in your entire History Report in a glance, or navigate carefully through the smallest details.
One of CINTAP's clients was sending and receiving between 70,000-100,000 transactions monthly, and 40% of their transactions had discrepancies between orders and invoices. The client estimated that they were losing nearly $30,000/month- until we implemented our Transaction Trail and Compare Feature. With no discrepancies slipping through the cracks, our client estimated that CINTAP saved them $400,000/year!
In early 2023, CINTAP was partnered with a transportation company who had 8,862 transactions in one month. CINTAP's automated Transaction Trail tool flagged 1,580 and moved them into the Bucket (with a larger than 10% discrepancy between the order and the invoice) to be evaluated with the Compare Feature. If those transactions had been overlooked or accepted without review, it could have cost our partner tens of thousands of dollars- in one month!
Take your transportation company to the next level with iPaaS
CINTAP's mission is to "provide centralized integration solution for enterprises, empowering our clients in making informed and strategic decisions."
We've set ourselves apart as an integration platform that not only provides comprehensive support and managed services, but also as a partner that will go above and beyond creating innovative tools and software to solve any issue our clients face.
At CINTAP, we believe that empowering our clients is the priority.
To learn more about how we could help you transform your business, schedule a demo or start your free trial today!

Author – Carissa Getscher