Integration platform as a service (iPaaS) emerged as a game-changing technology in the late 2000s. The industry quickly found a few key players, but two integration experts recognized distinct gaps. Specifically, they noticed the consistent challenges of onboarding, customer support, and flexibility in integration.
Onboarding new clients and trade partners is the first hurdle for most integration platforms. This is especially formidable for businesses aiming to scale operations since traditional iPaaS onboarding can take months or even years. Unfortunately, this leads to missed opportunities, prolonged decision-making, and increased costs. Even industry giants grapple with extended integration timelines impeding business growth across various scales. Ultimately, for companies of any size, onboarding needed to be simplified.
After onboarding, iPaaS users still need extensive support to avoid bottlenecks while integrating their systems, processes, and partners. Without managed integration services, users' internal teams are forced to spend valuable time and effort resolving issues independently. Businesses invest in iPaaS to improve operational efficiency and effectiveness, but inadequate support negates these benefits (potentially even diminishing return on investment).
Additionally, when businesses are constrained to predefined integration approaches, their ability to customize workflows, adapt to industry demands, or incorporate their own unique processes is extremely limited. Whether it's due to compatibility issues, or an inability to accommodate clients as they expand operations, inflexible integrations require workarounds that drive up development and maintenance costs.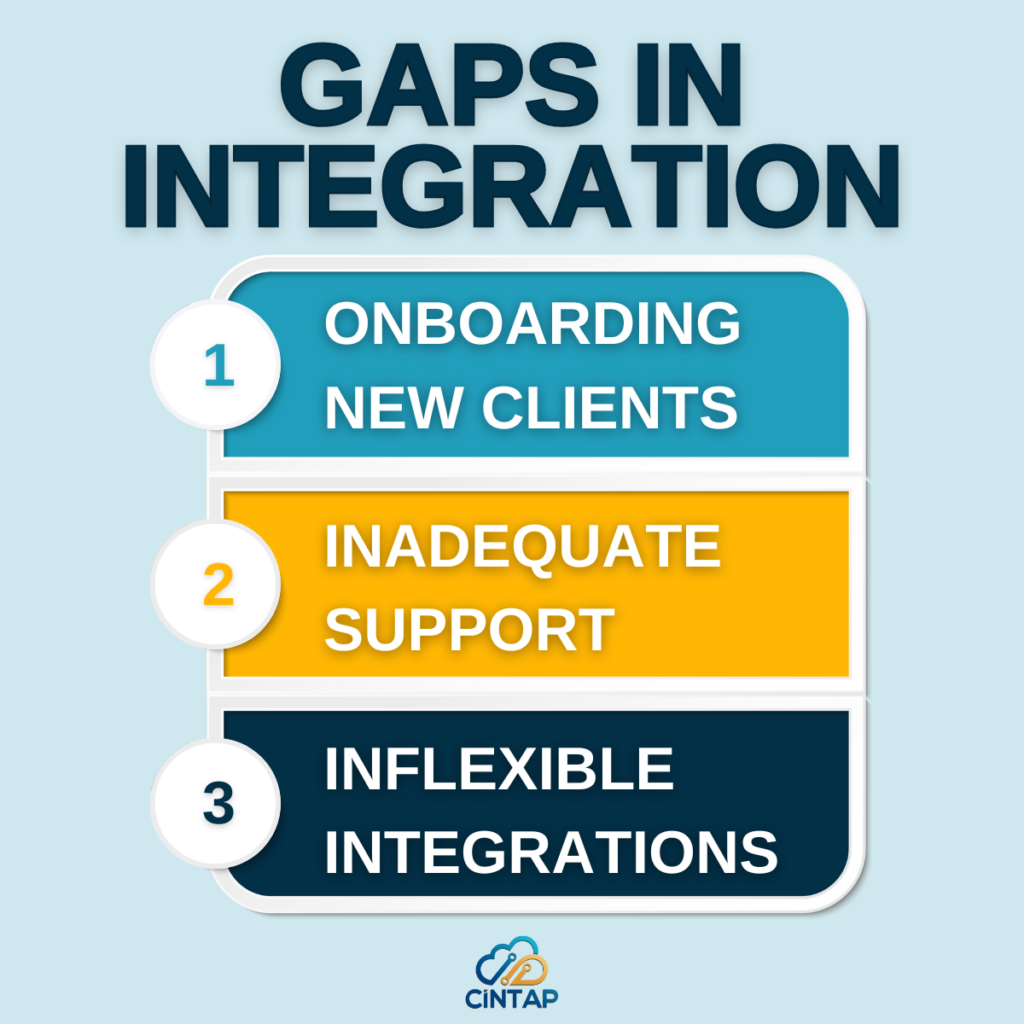 Gaps in Integration (iPaaS)
Onboarding new clients
Inadequate support
Inflexible integrations
CINTAP's founding fathers
CINTAP was founded by two tech leaders with a shared vision. In 2019, Ansar Ahmed and Narasimhulu Chary found a solution to the gaps they saw in iPaaS. Together, they developed an innovative low-code integration platform: CINTAP Cloud.
With Ansar Ahmed's strong background in Mathematics and Computer Science, he brings a unique perspective to the world of iPaaS. His 20 years of experience in integration technology have allowed him to push the boundaries of what's possible for integration. As the CEO of CINTAP, Ahmed continues to lead the way with his exceptional vision and leadership skills. His expertise and passion for design have made him a pioneer and industry thought leader, including as a member of Newsweek's Expert Forum.
As the acting CIO, Narasimhulu Chary is CINTAP's second pillar of strength. It's clear that his education and experience have played a key role in defining his leadership style. Chary's commitment to excellence and his ability to lead by example and encouragement have created an extremely positive and productive work culture within CINTAP. With almost 2 decades of experience, Chary has become a trusted authority in the field of integration for logistics. His passion for innovation and collaboration has helped to shape the iPaaS industry and will continue to drive progress in the years to come.
CINTAP's solution for iPaaS
Ahmed and Chary recognized both the urgency and the opportunity that existed in the iPaaS industry. In response, they developed a cutting-edge cloud integration solution that 1) slashed onboarding and rollout times, 2) provided a more complete managed services solution, and 3) introduced a more flexible way for data to be managed, analyzed, and leveraged.
Led by Ahmed and Chary, CINTAP has meticulously crafted an onboarding process that seamlessly integrates advanced technologies and methodologies. This precision, combined with our commitment to proactive problem-solving and prompt customer response, has significantly streamlined the onboarding journey. We've managed to slash the traditional timeline from several months to a few weeks, which is a 60-70% reduction in both onboarding and rollout times.
And CINTAP's dedication to customer success extends beyond the onboarding phase. We've designed our platform with you in mind, prioritizing simplicity and efficiency. An impressive 80% of integration processes across key sectors (such as logistics, warehousing, and finance) are instantly accessible for our users. For the remaining 20%, CINTAP's agile Managed Services team is on standby to build tailored solutions, ensuring a perfect fit for each client's unique needs.
Recognizing the importance of real-time insights and analytics in the integration landscape, we've also taken steps to offer more than just data movement. CINTAP Cloud is designed to transform your raw data into actionable intelligence. You can actively monitor, analyze, and visualize data, and make informed decisions for your business. At CINTAP, we empower businesses to thrive and grow by tailoring the platform to individual client requirements.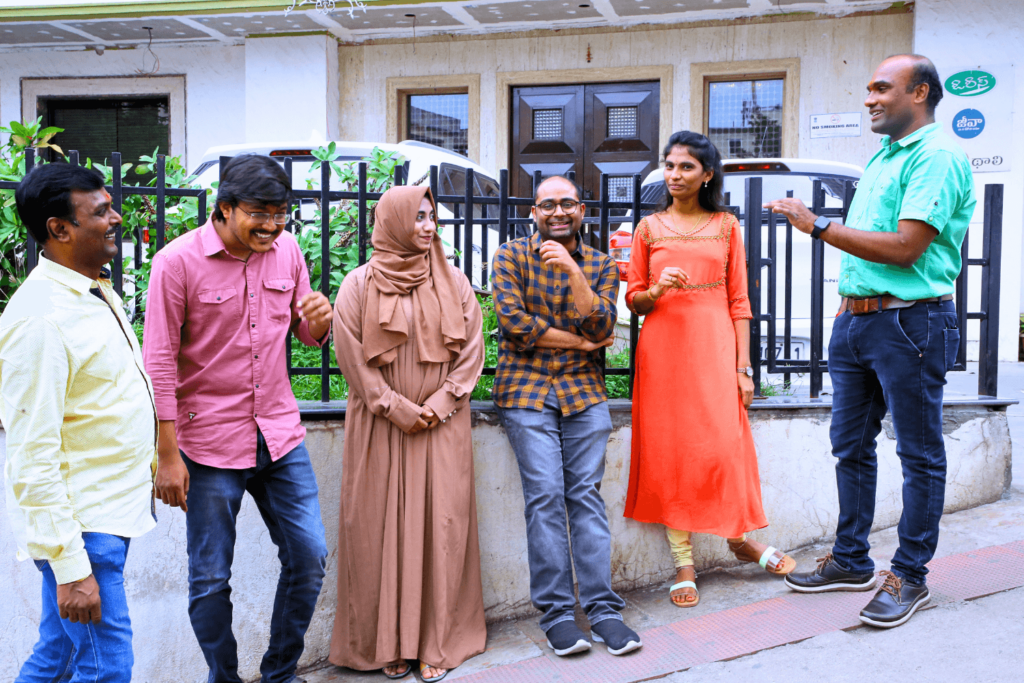 The CINTAP difference
Ever since CINTAP was founded, our focus has been squarely on helping businesses that often fly under the radar. We've set our sights on providing a straightforward way for these businesses to handle integration and automation, organize data, and have detailed reports at their fingertips. At CINTAP, we believe that our clients can tap into their full potential with our centralized and simplified integration tools.
But what truly sets CINTAP apart from other iPaaS providers isn't our superior platform, technology, or flexibility– it's our core values. These values help us stay true to who we are, even as we tackle new challenges and reach greater heights:
People are the Priority
Teamwork Wins Every Time
Build Connections. Build Trust
Own Your Solutions
Thanks to our consistency and dedication, our team at CINTAP has achieved amazing results for our integration partners. We've given clients end-to-end transparency for their entire operation, built custom tools to save them thousands of dollars a month, and have ultimately simplified integration for each partner.
The full potential of iPaaS, CINTAP, and your company
From the very beginning, CINTAP's journey has been about supporting underserved businesses in every industry. Our mission revolves around providing a simpler way for these enterprises to embrace integration and automation. We believe success is possible for each partner, with the right tools and enough support.
We owe our gratitude to our inspired leaders, our incredible team, our valued customers, and our unwavering supporters who have believed in our vision. It's through their collaboration and dedication that we've been able to carve our path in the iPaaS landscape.
Explore the possibilities that CINTAP Cloud offers you. And together, let's discover new horizons and shape the future of integration and automation.

Author – Carissa Getscher