Order-to-cash (OTC) is the lifeblood of every industry, and requires efficient and transparent communication. That, of course, means it requires Electronic Data Interchange (EDI).
By digitizing the exchange of documents between trading partners, EDI has revolutionized the way companies do business. At the same time, EDI comes with its own challenges.
Without automated processing in place, OTC can become bogged down by manual data entry, errors, and inefficiencies. The intricacies of EDI transactions, combined with manual order processing and the demand for real-time information, create bottlenecks that can stall business operations and jeopardize professional relationships.
So how did we untangle the complexities of EDI-based order-to-cash for a more straightforward approach?
CINTAP's OTC Module
CINTAP's innovative Order-to-Cash Module was developed in the face of the complexity that so often arises when introducing EDI and order-to-cash. We saw the need for a simpler way for our partners to handle EDI communications; so we developed a ready-made (and highly adaptable) solution to meet the diverse needs of clients from all industries.
CINTAP's OTC Module was developed to address specific issues encountered by our integration partners: the burden of manual order processing, the absence of a reliable inventory tracking system, and the complexity of multiple transactions within a single EDI document.
Armed with the tools provided within the module, CINTAP Cloud users are empowered to tackle their unique pain points and reap the benefits of a more efficient and transparent order-to-cash process. Top features in CINTAP's OTC Module include:
Custom Dashboard
E-Notification System
EDI Splitter
1. Custom Dashboard
CINTAP Cloud's OTC Dashboard serves as the control center, providing a real-time, end-to-end view of all transactions. It ensures a comprehensive and transparent overview of orders and transactions, enabling users to make informed decisions swiftly.
With an intuitive and user-friendly interface, you'll access comprehensive insights into every phase of your order cycle. Users can easily track orders, monitor inventory levels, and view the status of EDI transactions, all in one place.
2. E-Notification System
Our E-Notification System is a game-changer in automating and simplifying communication. After each transaction, CINTAP automatically sends customized email notifications to designated recipients (EDI specialists, sales team, project managers, etc.). These notifications include order summaries, direct links to detailed transaction histories on CINTAP Cloud, and convenient PDF attachments for easy sharing with colleagues and customers.
By eliminating the need for manual communication, CINTAP's E-Notification System reduces errors and enhances customer satisfaction. You'll always be up to date with the latest transaction information and be prepared to make the best decisions for your business.
3. EDI Splitter
CINTAP's unique EDI Splitter tackles the complexity of multiple transactions within a single document. It seamlessly segregates them into individual files, creating transparency and facilitating management with ease.
The EDI Splitter automatically scans incoming EDI files, identifies multiple transactions, and effectively splits them into individual segments. Users can access these segments as PDF files or historical logs (or both). This capability is invaluable in simplifying the handling of complex EDI transactions. It reduces the risk of errors, streamlines the process, and empowers users to manage intricate transactions. In every scenario, our EDI Splitter ensures that CINTAP partners can handle even the most complex EDI files effortlessly.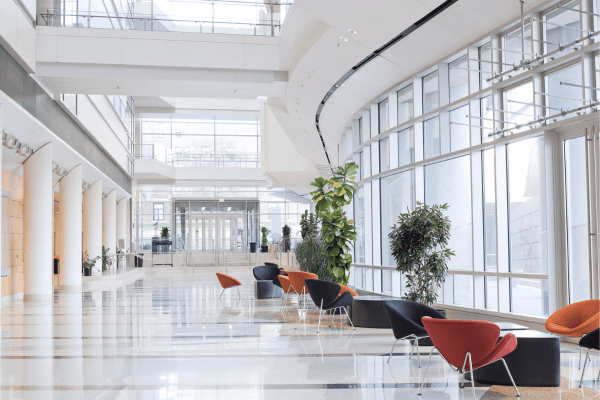 How users are winning with CINTAP's OTC Module
CINTAP's OTC Module has already proved itself invaluable to clients by freeing up precious time, delivering more accurate data, and streamlining operations. Across industries, the OTC Module empowers clients and users by saving time, providing real-time information, and ensuring efficient operations.
For manufacturing companies drowning in manual order processing, inventory tracking, and intricate EDI transactions, CINTAP Cloud swoops in to automate these processes with the OTC Module. When a retailer struggles to keep pace with increasing orders (leading to delivery delays and dissatisfied customers), the OTC Module streamlines their order processing, automating email notifications after each transaction. And financial institutions dealing with a labyrinth of EDI transactions, complex documentation, and client expectations can also find salvation in the OTC Module.
CINTAP partners are eliminating the need for labor-intensive order tracking while still getting real-time inventory updates, thanks to the E-Notification System. They're reducing manual workload while still providing customers with instant order confirmation and tracking links- improving the overall shopping experience and cementing brand loyalty. Thanks to The EDI Splitter, they're experiencing seamless document management. And with the customizable dashboard providing clear insights into order processing and inventory, our partners are making informed decisions more quickly.
CINTAP isn't just a solution. We're your partner in achieving growth, improving customer satisfaction, and maintaining a competitive edge. The advantages of integrating with CINTAP Cloud are as diverse as the businesses we serve, making us a fundamental asset for any industry.
Elevate your Order-to-Cash experience
CINTAP's OTC Module has the power to completely transform your company. It simplifies the complexities of order processing, empowers users with transparency, and fuels efficiency. And it's a testament to our commitment to innovation and our unwavering dedication to helping our clients thrive in the face of challenges.
CINTAP has revolutionized the order-to-cash process; and now we're excited to help your business thrive with it.
Learn more about CINTAP's integration solutions, and start simplifying today.

Author – Carissa Getscher