In today's digital landscape, the sky is (figuratively) the limit. More and more businesses are moving their operations onto the cloud for the increased scalability, cost-effectiveness, improved collaboration, easier accessibility, and enhanced security.
With this large-scale exodus to the cloud comes the need for integration between the hundreds (or thousands) of applications and systems an enterprise needs to operate.
But can integration platforms actually meet the demands of companies relocating to the cloud? And is there a point where integration fails?
Integration Platforms as a Service (iPaaS)
Integration platform as a service (iPaaS) is itself a cloud-based software that connects all your systems, applications, and software in one easy-to-use platform.
With iPaaS, you can simplify data flow, reduce the need for manual input, automate and streamline processes, and ultimately save time and allocate company resources more effectively.
Recent data shows that businesses that implement iPaaS can experience growth rates as high as 50%. That's a big deal!
iPaaS has quickly emerged as a powerful solution for businesses looking to connect with more cloud-based applications.
Unfortunately, iPaaS is still misunderstood or mischaracterized- and highly under-utilized.
Despite its numerous benefits, there's still a lot of confusion around iPaaS. Let's separate fact from fiction right here:
Is iPaaS only for cloud-based applications?
It's true that iPaaS is ideal for integrating cloud-based applications, including CRM systems, marketing automation tools, accounting software, and HR systems. For example, iPaaS can integrate Salesforce and Marketo to automate the lead nurturing process. It can also integrate NetSuite and ADP to streamline HR processes, such as payroll and benefits administration.
One of the most significant benefits of iPaaS is that it allows businesses to integrate applications without having to write custom code, which is why iPaaS is sometimes called "low code". This means that companies can save time and resources by using pre-built connectors and templates.
While iPaaS is perfect for integration on the cloud, it's not at all accurate to say that iPaaS is exclusively designed for integrating and automating cloud-based applications.
This myth stems from the idea that iPaaS primarily focuses on connecting SaaS (Software as a Service) applications, and from the fact that most iPaaS providers are themselves cloud-based.
If it was true the iPaaS is limited to cloud integrations, it'd be bad news for companies with on-premises systems or legacy applications. They'd be forced to seek alternative integration solutions, potentially resulting in complex and expensive integration operations- and sadly, many DO end up going this route.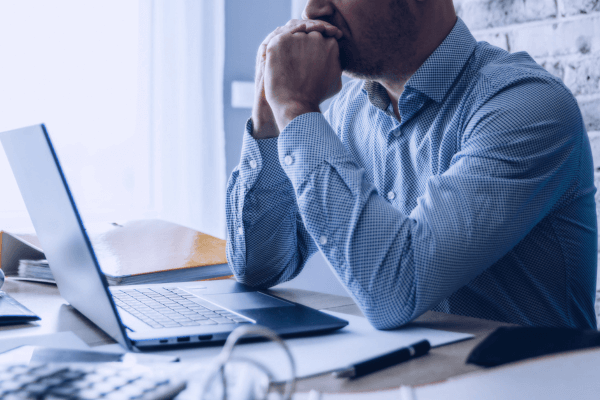 iPaaS is capable of more than you think:
Luckily, the truth is iPaaS is a powerful tool that can actually integrate a wide range of applications and systems, regardless of their deployment model.
In other words, iPaaS is not limited to ONLY cloud-based applications. There are literally limitless possibilities!
With a plethora of connectors and adapters available, iPaaS can establish seamless connections and data flow across cloud-based applications, on-premises systems, and even hybrid environments.
We've already discussed how the low code nature of iPaaS makes it easy to implement into nearly any environment, but there are other benefits as well (for cloud-based or on-premise systems and applications). These benefits include:
Flexible scalability. As businesses grow and add new applications, iPaaS can easily accommodate these changes. iPaaS also allows businesses to choose the applications that work best for them, rather than being limited to a specific suite of applications.
Enhanced efficiency. Integrating and automating workflows ensures data consistency across systems and leverages the full potential of your company's applications by enabling data exchange and collaboration between different platforms.
Real-time visibility. With iPaaS, businesses can monitor and analyze data from different applications in real-time, giving them greater insights into their operations to make informed decisions with up-to-date information. For example, businesses can use iPaaS to track sales data from Salesforce or inventory data from NetSuite to optimize their supply chain management.
An iPaaS solution for any landscape:
To truly harness the power of iPaaS, we need to continue debunking these misconceptions while exploring its true capabilities.
Integration Platform as a Service is absolutely a key solution for every industry; especially where speed and accuracy are critical, such as finance, logistics, and manufacturing.
With iPaaS, businesses can quickly adapt to new technologies and trends, and get a boost in growth and expansion by freeing up resources to focus on strategic initiatives.
Small and mid-size companies can use iPaaS to streamline their processes and reduce costs, while larger enterprises can use it to integrate complex systems and processes.
How CINTAP Cloud can simplify your integration solution:
No matter your tech environment or industry, CINTAP can integrate, automate, and simplify your operation.
We have solutions for Manufacturing, Wholesale, 3PL and Logistics, Warehouse Management, Human Capital Management- and more!
To learn more about the specialized approach we take with each client, reach out to us today!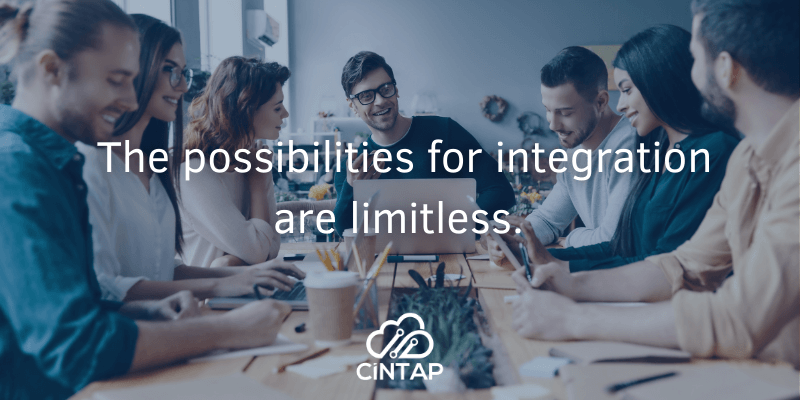 Author – Carissa Getscher