While integration software isn't groundbreaking technology, it's evolving and improving every day.
For companies wrangling the overwhelming mishmash of on-premise and cloud applications, iPaaS cuts through the chaos; securely connecting all environments while also streamlining internal data exchange.
What is iPaaS? Integration Platforms Explained
Integration platform as a service (iPaaS) brings together data from different sources onto a single cloud-based platform. By assimilating data this way, users can automate business processes, smoothly share data with partners, and stay a step ahead of their competition.
Mid-size businesses collect free, no-training-required apps for everything from sales to payroll.
And larger enterprises carry the weight of multiple departments, each with their own hoard of never-ending tools and programs!
The countless apps, tools, software, and programs required to run a complex business (of any size) demand a highly sophisticated integration solution.
So how does iPaaS lighten the load?
While every iPaaS platform provider offers slightly different features, shared elements typically include pre-built connectors, application servers, data security, and creating integrations for business workflows.
Some integration platforms may also provide application-managed support services, which is a great option for companies looking to integrate on a budget.
In a nutshell, iPaaS is a third-party platform that manages data flow, automates transactions, and simplifies how you run your company: no matter your size, industry, or how many applications need to be integrated!
iPaaS in Action 
For a company looking to expand, iPaaS could be the difference between struggle and success.   
---
A manufacturer based out of Georgia was manually combing through mountains of electronic data interchange (EDI) invoices. Hundreds of rejected or failed invoices resulted in over $50,000 in lost income for this company. Once they partnered with an iPaaS willing to create a custom solution, this manufacturer achieved complete invoice transparency, automated EDI transactions, recovered funds, and a 100% invoice success rate. 
In Texas, a supplier with hundreds of trade partners was sending and receiving thousands of orders and invoices every month. Without automation and a reliable tracking system, they were struggling with a 40% discrepancy rate and $30,000 missing every month. When this company signed on to a flexible integration platform, everything changed. The engineering team built a tool to automate and track every transaction from beginning to end, flag and resolve discrepancies, and ultimately save them both money and man-hours. 
---
Integration platform as a service is a vital ingredient in the success of a growing business.
Beyond automating transactions and daily workflows, iPaaS lays the foundation for effortless scalability, real-time communication with trade partners, and managing complex operations.
5 features every iPaaS needs: 
When hunting for an integration platform provider, don't settle for less than what you need. A quality integration platform:
Saves time and money
Eliminates transaction errors
Easily scales up
Provides detailed analytics
Offers high-caliber services  
1. Saves time and money
This is top of the list, since it's the main purpose of any technology.
A quality integration platform should be able to automate several day-to-day workflows, standard operations, EDI transactions, and possibly much more. Your team can redirect to more pressing needs rather than manually going through a pile of transactions and repetitive tasks.
If you're spending more time wrestling with your integration platform than you were before subscribing, time to move on. Be sure to look through any case studies on the platform and ask for deep-dive demos for the platform's automation.
Additionally, a cloud-based iPaaS means you don't need to invest in any infrastructure. You won't need to house servers that need expensive maintenance, pay for patching, or oversee regular upgrades to servers and legacy environments. Instead, you can spend your savings on growing your company!
2. Eliminates transaction errors  
API and EDI integration are expected features with iPaaS. By automatically reformatting documents, standardizing communication, and transactions such as order-to-cash, you can completely overcome the risk of human error.
Look for the ability to parse files that you typically come across (such as JDBC, ODBC, ODATA, JSON, XML, PDFs and more). You need an integration platform that can instantly and exactly reformat files for your systems and do the same in reverse for your trade partners.
The best integration platforms can cater to each user's business workflow to streamline data sharing or have tools in place to monitor transactions instantly. Either method results in far fewer mistakes and more accurate EDI transactions.
More efficiency and fewer mistakes (or even none!) is a huge selling point for integration. Once again, when deciding on a platform, information (case studies, customer reviews, etc.) is key.
3. Easily scales up
How do you know if an integration platform can scale with you? Onboarding speeds, and a wide range of capabilities.
If it takes weeks (or worse, months) to onboard a trading partner, to implement a new workflow, or to put a new project in place, that's a red flag.
Not every iPaaS is created equal- but if you have plans to grow quickly, you need a platform that can keep pace with you to avoid any bottlenecks, slowdowns, or missed opportunities.
If you want more evidence that a platform will be able to scale with your company, be sure to review its current capabilities, and investigate where the platform is expanding.
Growing businesses need tools for EDI, CRM, Finance, A2A and B2B Integration, business workflows, and more! Be aware that platforms only provide some of these capabilities (or charge for each individual solution).
Is the platform continuing to build new solutions? How responsive is it to new integration solutions? How many industries does it serve- and are there plans to branch out more, or is it specialized in a certain sector? Do your due diligence; if the platform is scaling, it is more likely to be able to scale with you!
4. Provides detailed analytics 
As an integration platform brings data together, that data needs to be both crystal clear and heavily detailed.
The best way to achieve this is with interactive dashboards, where you can explore transactions, in-depth analysis of your reports, and projections to share with your team.
CINTAP Cloud's dashboard is a perfect example of how to balance comprehensive reports with visual clarity. Users customize their displays, navigate color-coded interactive charts and graphs, and can explore their entire operation via the modules: Transportation, Order-to-Cash, 3PL, BPI, and others.
Why is the dashboard so integral to your integration success?
Data is the lifeblood of any company. B.I. reports empower you to make the best call for your organization, make changes as needed, and strengthen relationships with your partners.
5. Offers high-caliber services 
Unless you have a surplus of integration experts on hand, managed services are a must-have for iPaaS.
While not every integration platform comes with managed services, some may allow you the option.
For example, CINAP Cloud users are entitled to access to the CINTAP Engineering Group (CEG): a dedicated team of integration experts on standby for any support needed. Within 48 hours of submitting a request, three CINTAP Engineers are deployed to assist with integration efforts, custom projects, onboarding, building, managing, and more.
Ideally, managed services should be accessible to your team at any time, like an extension of your IT department. This includes transparent reporting at every stage of a project while you stay high-level (no micromanaging required).
However, when investing in a platform, you want to be assured any added costs for managed services won't cut into your ROI.
Personalized integration
These features are all crucial to a successful iPaaS. But for YOUR success, the true key is personalization.
CINTAP Cloud is an integration platform that delivers it all: efficient, scalable, and flexible solutions to fit your unique needs. Our custom solutions allow you to use your existing legacy environment, integrate any application or program you need, and enjoy real-time data exchange with partners: on a single comprehensive platform!
In other words, CINTAP Cloud simplifies integrations across your entire landscape: 
A2A/B2B integration
Order-to-Cash
3PL integration
Financial integration
HCM integration
and others!
With a dedication to providing the best service to every customer while still meeting specific needs, CINTAP Cloud is the best integration platform for companies of any size, in any industry. 
Find your solution NOW 
CINTAP Cloud is the integration platform you've been looking for to grow your company. To learn more about how CINTAP Cloud is poised to launch your business into its next phase, contact us and a representative can get you started.
Let our solutions be your solution!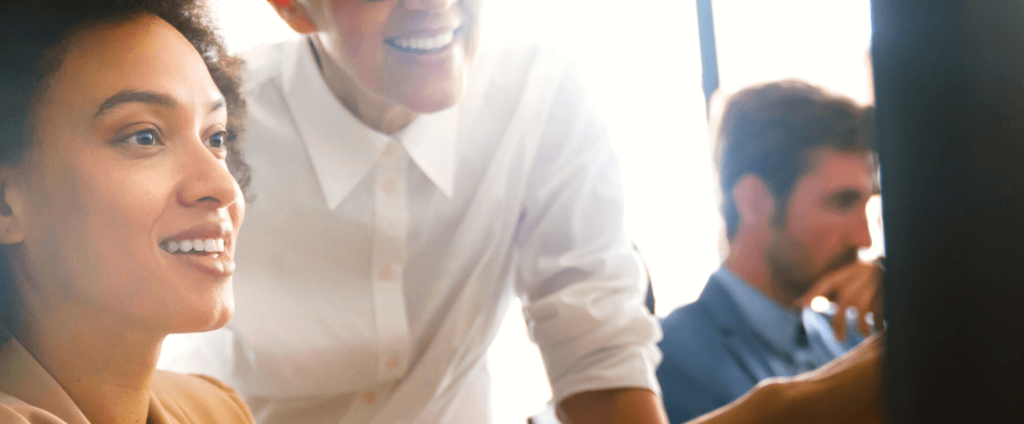 Author – Carissa Getscher